We are developing a legal innovation ecosystem to support legal tech entrepreneurs.
Our Legal Tech  Network
Solvr: Online Dispute Resolution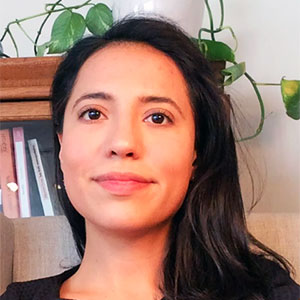 Solvr is an online platform that helps online businesses and consumers solve conflicts arising from online transactions. Its dispute resolution mechanism is conducted entirely online. It facilitates negotiation between businesses and consumers, offers arbitration with legally trained adjudicators, and ensures compliance with arbitral decisions.
Founder
Prior to joining the Conflict Analytics Lab's Incubator, Mariella was a law clerk at the Supreme Court of Canada, she also acted as a counsel for the Canadian Government in large-scale investment treaty and trade disputes and in negotiation of Free Trade Agreements. She teaches private international law as an Adjunct Professor at the University of Ottawa, and has recently published on the subject of ecommerce and consumer protection in a leading academic journal. During her law studies, she interned with UNIDROIT and the International Criminal Tribunal for Rwanda, she also clerked at the Quebec Superior Court and the New York City Civil Court.