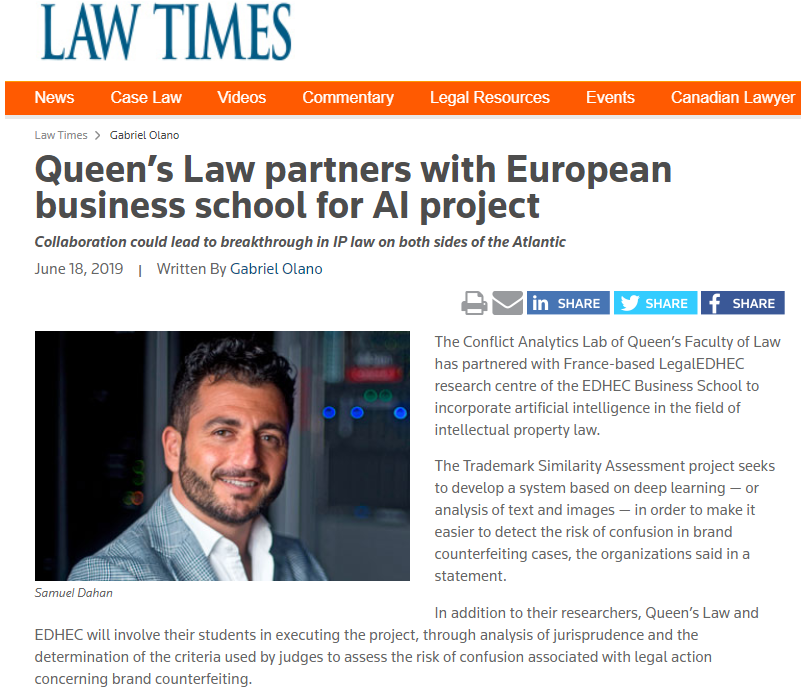 The Conflict Analytics Lab of Queen's Faculty of Law has partnered with France-based LegalEDHEC research centre of the EDHEC Business School to incorporate artificial intelligence in the field of intellectual property law. 
The Trademark Similarity Assessment project seeks to develop a system based on deep learning — or analysis of text and images — in order to make it easier to detect the risk of confusion in brand counterfeiting cases, the organizations said in a statement.
In addition to their researchers, Queen's Law and EDHEC will involve their students in executing the project, through analysis of jurisprudence and the determination of the criteria used by judges to assess the risk of confusion associated with legal action concerning brand counterfeiting.
Story continues at the Law Times website.